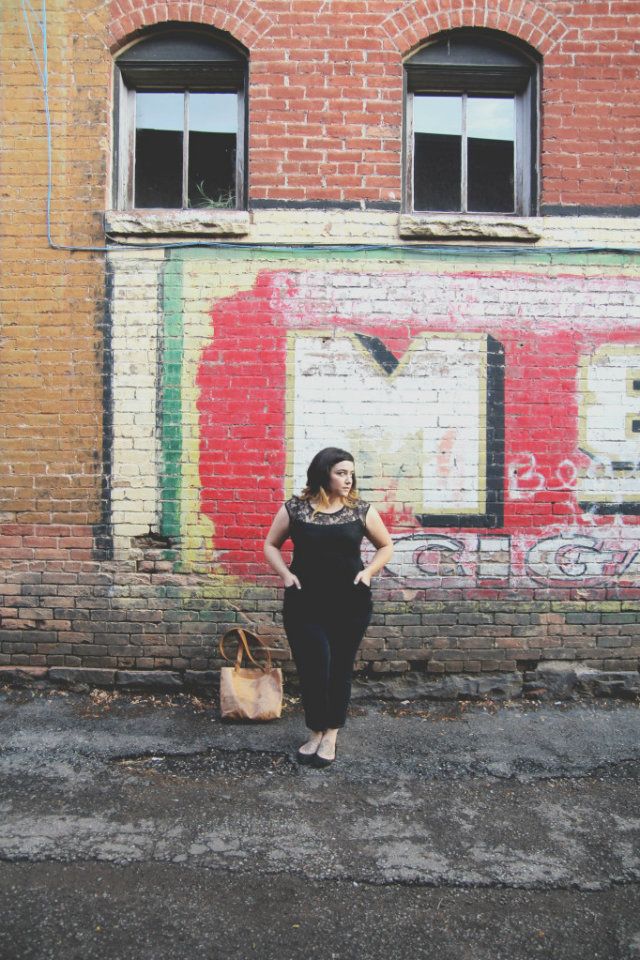 Alleyways really always have the best backdrops don't you think? I spotted this wall while D and I were exploring Glenwood Springs this past weekend and we took a few snap shots. Over all we weren't overly impressed with the town of Glenwood Springs. I was sort of expecting this very quaint little town, but I wouldn't call it quaint at all. We had fun doing the activities around the area but the town it self definitely left us wanting more.
One thing I can say is that the people there are SO NICE! If you are a fashion blogger you are probably familiar with the awkward moments when you are posing for your husband//boyfriend/friend/sister/tripod and people walking by are all looking at you like what the hell is she doing? Not in Glenwood Springs, everyone who walked by was super nice and interested. A kid that looked like he couldn't have been more than 16 years old even walked by and said "You look beautiful!" After that a group of women walked by and one of them offered to take a photo of D and I, so sweet!
What are your photography experiences like? Any funny stories?
Oh and p.s.  my dear friend Inge is closing up her lovely jewelery shop with a bang! Today is the last day to get half off all her prices. My Damsel of Dainty collection is quite big now and I am in love with every piece! You can see me sporting the Blessed Brambles necklace here.
Yay for a long weekend!!
besitos,
rebecca
follow along via